Most of the board game and tabletop conventions are dominantly happening in Europe and North America. Spiel Essen and Gen Con are the two giants people mostly know. Besides these two, hardcore enthusiasts are aware of other yet important cons like Nürnberg Toys Fair. Then, the growth of the board game industry has since then spread to the biggest continent: Asia.
What's this all about?
From Asia, some might have heard about Game Market in Japan, an 'analogue game' convention held twice a year in Tokyo and once a year in Osaka. There is a movement to shoot a board game convention in Taiwan. This convention is named Moonlight Board Game Festival. The fest will be happening in Kaohsiung, a city located in the southern part of Taiwan.
The organiser mentioned that Moonlight Board Game Festival this year will be held in the International Convention Centre Kaohsiung (ICCK). It will cover a total space of 3.200 square meters with 100 booths opened by approximately 65 exhibitors. They also expect 3.000 visitors will come this year. There were around 2.000 coming to the same festival in the year 2018. No wonder that they confidently claimed that this con is the biggest one dedicated for board games in Taiwan. 
The name Moonlight Board Game Festival is not only a flashy name but it also has a philosophy ingrained, too! Moonglight festival is an old tradition from China that's celebrated in mid-autumn. During this festival, people gather and gaze at the moon the whole night. According to what David said, they decided to put out this name on display because they also provide an overnight-gaming-room for the night owls. Instead gazing at the moon, the attendees can play from sundown to sunrise! Last year, there were 150 players staying past midnight and when they checked at 4 a.m., 40 still stayed and were playing. Wow! Prepare your Monster and caffeine shots, buddy!
Publishers and designers
The list of publishers, designers, and other stakeholders are actually on the poster. Out of 65 exhibitors which have confirmed their attendances, 25 are from overseas. Guess what, we have met even some of them in Spiel Essen 2018!
One notable name is itten, a board game publishing company from Japan; we have reviewed two of their games, Hatsuden and Here Comes the Dog. Besides itten, there are a lot of familiar publishers I have encountered before in Spiel Essen, too! MOZI Games who designed Horticulture Master would be there, too, with more games to come. We'll talk about it shortly, too.
Moaideas Game Design will also be there (David Liu is actually working here!) I'm sure that they will be bringing more refreshing games. They have trusted us to review several of their games including Symphony No. 9 and both of the City Explorer games; these games will be discussed in not-so-distant future. Just you wait!
I also spotted Capital Gain Studio, a board game company based in Singapore. They produce board games that educate us about finance: Debtzilla and Cryptocurrency. Those were the games they brought during Spiel Essen 2018.
Those names above are the ones I am familiar with; there's a lot more who have attended Spiel Essen 2018 and I am so excited to see them attending this event. I could see Taiwan Board Game Design (TBD) on the list, for example. Swan Panasia, one of the leading card sleeves producers is going to build attention in Moonlight Board Game Festival 2019. Many other big names in Asia are coming. This event would be awesome.
Great prospects for board game business
Moonlight Boardgame Festival is not only for board game enthusiasts, too. The organiser of this annual event also provides the space for business-to-business (B2B) attendees, too. If you are an aspiring designer, then you will be interested in the Speed-dating where you can pitch your games to the publishers. An Industry Forum will also be there for all board game professionals to share their experiences. In order to spread the culture to many layers, a Gamification Seminar targetting high and middle school teachers to use games as education mediums has been scheduled as well. Sounds great, right?
Are you interested in joining the fun? You can check their website here. Their site is currently under construction but their progress updates are available on Facebook, too! 
The next big things
We have contacted several publishers and designers from the list to get more information. Coming more next in our upcoming articles are juicy teasers and booming sneak peeks from them! We'll give you more spoilers ahead. Don't forget to add us in your RSS feed so you don't miss the next updates. Follow us on Facebook and Instagram. You can search for us by ID @meepleeksyen on both platforms!
Apply your visa (if you need one) and book your flight to Taiwan now. Join the next big things in Taiwan, Moonlight Board Game Festivals 2019 on this June, from 29-30th!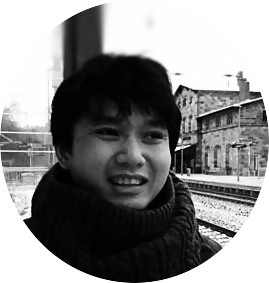 I am a full-time food technologist during weekdays. However, when the calendar hits weekends, I transform into an avid board gamer. I am a hardcore Legend of the Five Rings (L5R) LCG player from Fantasy Flight Games (FFG). Current hobby: buying board games. My shelf of shame's list is getting longer, thanks to you, Kickstarter.