Moonlight Boardgame Festival 2019 is happening today! After a tiring week before my thesis submission, today I can deliver more news for you about it to you. Have you read the previous parts' sneak peeks? If you haven't, well, you can head back here, here, and here. I hope you enjoy this last part and get encouraged to visit this expo in Kaohsiung, Taiwan.
Big Fun Board Games
This company was established in 2010 with its HQ in Taiwan. You can find their website here. They will open their booth at A49. Two games they will showcase are Book Selector and YouBike Tours: Taiwan. Big Fun will use the momentum in Moonlight Boardgame Festival 2019 to promote the release of the latter one. Both game looks great and to be honest, it reminds me of their other older game, Coffee Roaster. More info are not yet provided but since the expo is coming in two weeks, we can agree to be a bit patient.
X-Multiverse Entertainment Ltd.
I met Patrick Ho online when I browsed about Moonlight Boardgame Festival 2019. He mentioned that his company will bring two games. The first game, Why You Lying, is a bluffing game targetting kids and younger players. This game helps to teach them the basic concept of probability using dice. There will be cute animals and some humans who pretend to be animals in order to confuse the players. Why You Lying is an attempt to gamify the education system to improve learning experience. I think I will buy this for my younger cousins.
In Why You Lying, players need to calculate the number of animals including its wings and legs every round to secure the victory. The core game (left one above) can accommodate 2-4 players. If you include the expansion Stop Pretending (above right), you can increase the player count to 5-6 players. That expansion can also be played for a 2-player game mode as well. Now, that's interesting.
 The next board game Patrick mentioned was Fate Shifters. The artwork was illustrated by Mario Wibisono, a renowned illustrator from Indonesia. Unlike Why You Lying, Fate Shifter has a more strategic mechanism ingrained into the game. I cannot wait to try their games. X-Multiverse Entertainment will open their showcase at Booth A11.
Maddish Island Games
This publisher shared two games they will bring to Moonlight Boardgame Festival 2019. Wizard x Wizard and Taro Paradise will be showcased in its international version. This international version is released in English and will be available for pre-order during the exhibition. Wizard x Wizard is a board game for 2-8 players. In this game, players can cooperate with each other to earn the title Supreme Wizard. There will be 15 rounds and 15 cards with different spells and equipment to help you and your team winning the game.
The next game, Taro Paradise, will bring you to the field on Maddish Island. Your job is to harvest taro by utilising the limited resources and equipment you have. By helping each other, the players can make use of the special Paradise system to earn more chance and to harvest more taros. Taro Paradise is a light strategy game with hand management mechanism.
MOZI Game
We have already reviewed one of their games. MOZI Game was the one who published the game, Horticulture Master. They bring something lighter to Moonlight Boardgame Festival 2019. You can find it in the picture. I haven't gotten any details regarding these games, but several of them were seen in Spiel Essen 2018 as well. And as usual, MOZI Game's design team has illustrated a very charming artwork for their games.
Epilogue
And as Looney Tunes said, that's all, folks! I could not cover all of them because several publishers were quite busy with the preparation and hell yeah, I think it would be really hectic on their side. Let's roll and have a look at this event in our next in-depth report.
I think we'll get several new games to be reviewed after this. Stay tuned!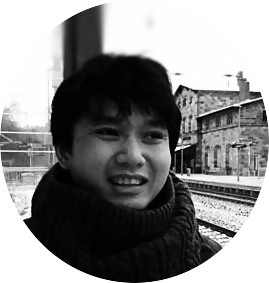 I am a full-time food technologist during weekdays. However, when the calendar hits weekends, I transform into an avid board gamer. I am a hardcore Legend of the Five Rings (L5R) LCG player from Fantasy Flight Games (FFG). Current hobby: buying board games. My shelf of shame's list is getting longer, thanks to you, Kickstarter.