SPIEL 2021 is officially a month away! After Friedhelm Merz Verlag held the event fully online last year due to COVID-19 pandemic, thankfully we'll once again have a wonderful rendezvous in Essen this year. While having fun needs to be guaranteed, health and safety are still their number one priority. How will they manage it this year?
This year's SPIEL 2021 will be held on 14-17th October. Up to date, there are more than 500 exhibitors registered from 41 countries.
STRICT HEALTH AND SAFETY PROTOCOL AT SPIEL 2021
To keep all exhibitors' and attendees' safety, the organizer has confirmed that the exhibition space would be more spacious, ensuring the minimum a metre and a half distance for safety. Additionally, they also limit the number of attendees per day. With that being said, do not wait to book your ticket!
As far as I know, mask will be mandatory in SPIEL 2021. The 3G regulation (geimpft/vaccinated, genesen/recovered, getestet/tested) will also be in force. Make sure that you fulfil this rules before entering the exhibition space.
SPIEL.DIGITAL IS AVAILABLE
Despite having an offline convention in a new normal situation, Friedhelm Merz Verlag does not shut down their project from last year: SPIEL.Digital. During the whole convention, they also provide an online presence, just like last year. Thanks to this decision, many board game fans will still be able to attend and celebrate this annual event.
KEEP UP TO DATE WITH SPIEL 2021 NEWS
With the pandemic still in the equation, it is noteworthy to keep up to date with the latest situation in Germany. We do really hope that the physical expo will be available this year! Hopefully, there will be no unexpected and undesired development in the future! We really wish to meet you guys in SPIEL 2021.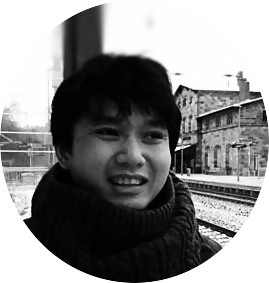 I am a full-time food technologist during weekdays. However, when the calendar hits weekends, I transform into an avid board gamer. I am a hardcore Legend of the Five Rings (L5R) LCG player from Fantasy Flight Games (FFG). Current hobby: buying board games. My shelf of shame's list is getting longer, thanks to you, Kickstarter.