Hello and welcome back to the juiciest sneak peeks and spoilers for Moonlight Boardgame Festival 2019! Last time we have covered the games from Enjoy Thinking Studio, Play With Us Design, and itten. If you miss part 1, you can still read it here! The games they'll showcase might be suitable for you. We'll cover more sneak peeks for you now right here in part 2. Let's just start with it, shall we?
Time2Play Games
Time2Play Games is a tabletop publishing company based in Hong Kong. My request to feature them was responded by Charles Yan. They introduced two games to me: Z for Zombie and Phantom.Crown.Detective. Both of them are said to be party games. Let's check them out!
Z for Zombie
Z for Zombie is a board game inspired by the comic and the novel book. The zombie outbreak happened in Hong Kong and the characters in the story survived by scavenging for foods and utilities. You may think that because the theme is zombie apocalypse then you will be working side-by-side with your friends in this party game. You are completely wrong.
In order to survive, you have to think only for yourself. Each character has his/her own card set. This card set is all identical compared to all other characters' set and contains different actions you can use in order to lead your character to live another day. There are three types of cards: move, alert, and search cards. In short, you have to gather food and resource while keeping the zombies at bay. Zombie will always get faster every time it makes a move. You need to get into the smoothie truck or just run to the end zone. Whoever has the highest food will survive and win the game.
Phantom.Crown.Detective
Their next game showcased in Moonlight Boardgame Festival 2019 is Phantom.Crown.Detective. They really gave a unique title to this game, no? This is also another party game they developed to accommodate more players. Phantom.Crown.Detective can host from 4-10 players.
It involves secret identity (there are 7 of them with its own winning condition) and it can change through the game. The phantom wins when he/she successfully locates the crown. The detective, on the other hand, wins when he/she can reveal the location of the Phantom. The last ones are the YouTubers; they will win according to which party they support, the detective or the phantom. It's really interesting to play another secret identity game, right?
Board game cafe, please make sure you own a copy later! Time2Play Games can be found in Booth A15 in the Moonlight Boardgame Festival 2019.
Dora Board Games
This board game publishing company has its HQ in Kaohsiung, Taiwan, the very same city where the expo will be held. You can easily locate their booth at location A34. Cheese Thief is the board game title they will showcase in the expo. I saw their post on Facebook about this game and contacted them in order to know more. Here's what I got from them.
Cheese Thief brings you to the world of mice. You can either be the lazy mouse dreaming of tasting the best cheese without doing anything because there's always be tomorrow, or you can be the greedy mouse whose ambition is to steal the cheese and to have it for its own.
Dora Board Games has informed us that the game Cheese Thief offers another experience in comparison with the other social deduction games so far. There will be no moderator, no player elimination, and no pattern.
How does it work, then? Well, this social deduction game uses dice in the mechanism. The Cheese Thief has one-night phase to set the game up and the dice will determine the information given to the mice. It only takes one voting to determine who will get the cheese in the end.
Well, I'm really looking forward to trying this game as soon as possible. I am a fan of social deduction game! More dice involved mean countless scenario and replayability.
Mizo Games
Have you ever seen/played/heard about Raid on Taihoku (in modern era we call it Taipei)? That game was published by this very same Mizo Games. In this expo, they will bring out two games. One will be released soon and the other one is still on progress of development. The sequel of 'Raid on…' games will now bring you to Raid on Takao. Beside this game, Frenemy Pastry Party will also get the spotlight in Moonlight Boardgame Festival 2019.
Raid on Takao
If Taipei was Taihoku back then, Takao was nothing else than Kaohsiung itself. Yes, Mizo Games made a very nice move to showcase this game to the Moonlight Boardgame Festival 2019 that will happen in, you name it, Kaohsiung. Fun fact, both were actually the name of the cities when Japan colonialised Taiwan during World War II.
Raid on Takao has the same background as the story above. In order to win this game, all players have to help each other. Yes, this game is a cooperative game. Raid on Takao is a story-based game; it means there are scenarios the players need to finish in order to win the game. Every scenario offers many life-changing choices. Each player will play as one character in the story; be careful because your character may die if he/she gets hit or suffers from despair. Raid on Takao can be played from 2-6 players.
I like how Mizo Games also prepared the background story for each character. This feels like an RPG games, I guess.
Frenemy Pastry Party
You are all a group of adorable animals baking cakes and pastries together. Oh yes, they depict the word adorable so perfectly through the artwork. Do you have soft spots for plushies and such? This game will really satisfy you, then. In Frenemy Pastry Party, each animal will have its own preferred flavour for the cakes they bake together. Well, of course behind your cute smile and innocence face, you are actually scheming to get the flavour you favour. Welp, cuteness overload!
This game will have its retail version in Moonlight Boardgame Festival 2019. They will bring 300 copies of the premier version to the other conventions overseas. For starters, Mizo Games brings this game to the table in Tokyo Game Market and UKGE. Grab it while it lasts, guys!
More things to come on the next part
There are a lot of board games marching to the Moonlight Board Game Festival 2019. Although we might not be able to cover all, we'll make sure that we'll bring more news for our next update. Make sure to subscribe and follow our social media on Facebook and Instagram! Until next time!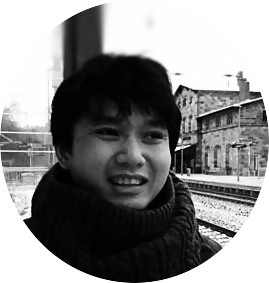 I am a full-time food technologist during weekdays. However, when the calendar hits weekends, I transform into an avid board gamer. I am a hardcore Legend of the Five Rings (L5R) LCG player from Fantasy Flight Games (FFG). Current hobby: buying board games. My shelf of shame's list is getting longer, thanks to you, Kickstarter.