Spiel Messe was once again held in Essen from 24-27 October 2019. This year, Meeple Eksyen did not come alone; our contributor and the owner of Invaders Board Game Station joined us in our board game pilgrimage. We wrote with our brand-new format this year; instead of separate daily reports, we summarised it all in a one-shot, concise article.
The press conference and innoSPIEL 2019
Spiel Messe 2019's 'day zero' was initiated by a press conference on Wednesday (23/10) in Saal Europa. The organiser of this huge expo, Friedhelm Merz Verlag, mentioned several good news and programmes, and a saddening issue on this occasion; we'll be coming back to the latter below.
Increasing numbers in spaces, exhibitors, and potential visitors
The more the merrier, this proverb suits best for Spiel Messe as well. There was an increasing exhibition space (this was pretty important, especially if you have had known how crowded it would be on Saturday). This year, the expected 190.000 visitors could enjoy the opportunity to roam around in an 86.000 square meters area. In addition, there were approximately 1.200 exhibitors presenting this year with over 1.500 new releases.
The first time for the Iranians (and it went bad)
There were representatives from Iran this year. Two of them, Reality Games and Dorehami Games had stolen the spotlight since the preview was on-air at BGG website. We couldn't wait to meet them in person…
I got my rejection letter from Germany. So I "may" not go to my booth in Essen #Speil19
They said "We are not convinced of the goal of your trip!"
I reserved a booth for 4200€ in an exebition dedicated to Boardgame. So what is a good reason for traveling?!@AuswaertigesAmt

— Sohrab Mostaghim (@Sohrabmostaghim) October 8, 2019
… and we were saddened by this Tweet from Sohrab Mostaghim (the designer for Reality Games). The same bad news also struck the representatives of Roomiz Games.
Some theories rose and all of them were complete disasters. Board games are one of the oldest cultures we as human beings have been sharing since centuries ago. The embargo imposed on Iran is political and should not have affected their rights to showcase their hard work in this particular cultural field.
This issue was addressed during the press conference. We were silenced and pretty much disappointed. Only one of all their representatives was granted the visa to join Spiel Messe 2019. I hope this will not happen again next year. Anyway, they were still in high spirit when they joined the discussion panel on Friday (25/10).
innoSPIEL 2019's winner
Just like it sounds, innoSPIEL is awarded by Friedhelm Merz Verlag and the city of Essen to the most innovative board game nominated that year. Three games were the nominees for innoSPIEL 2019: Ab durch die Mauer, Detective, and KeyForge.
Some have favoured KeyForge to win the award in this Spiel Messe 2019. KeyForge is a really unique card game because unlike the conventional trading card game (TCG), players don't have to build their own deck. The boosters are randomised decks and each of them is not customisable. When you don't like the deck, then you have to buy another booster.
Meanwhile, Detective really brings you to a realistic case-solving experience. The players will feel like they are investigating the actual crime scene doing realistic polices' duties.
However, the judges had more keen eyes. Ab durch die Mauer won the innoSPIEL 2019! The game is pretty simple: you and the other players are ghosts who want to dress up to be the cheekiest. You can walk and move past through the walls. The mechanic is simple but the components are quite unique to support this mechanic. I like it so much.
Deutscher Spielepreis 2019
Besides innoSPIEL, Spiel Messe in Essen also released the winner for Deutscher Spielepreis 2019. The evaluation for this award includes not only board gamers but also journalists and board game stores. Deutscher Spielepreis' nominees come from the German-speaking region (Germany, Switzerland, and Austria).
This year, Wingspan from Stonemaier Games won this award. Designed by Elizabeth Hargrave, Wingspan was also translated into German with the title Flügelschlag. Feuerland Verlag is responsible for the distribution of this German version. Before this award, they have also obtained Kennerspiel des Jahres 2019.
Behind them, Die Tavernen im Tiefen Thal was the runner up and followed by Teotihuacan: City of God to conclude the top 3. It's a pity that my favourite game, Spirit Island didn't make the cut (it was in 4th place).
Spiel Messe 2019
As usual, Hall 1, 2, and 3 were full with the mainstream board games from the giants. Booths from Asmodee's group, Iello, and others haven't changed. Meanwhile, Hall 4 and 5 were still full of hidden gems. Many publishers from Asia and other smaller publishers from the USA and Europe. We met some old friends and we made new ones, too.
The legacy segment to be the new trend?
A new board game family, the legacy game, has been rising for the past few years. Paraphrasing from BGG's definition, we can categorise a board game to be legacy when it involves changes in physical (components) and rules via the choices made by the players during the game. These changes tend to be permanent.
Legacy games are usually coming with campaigns and it definitely needs commitments between players because once it goes on the table, there's no turning back.
We have quite a few notable legacy board games. Pandemic Legacy, for example; the publisher even released two seasons already. In Spiel Messe 2019, we found out that Machi Koro will be released in Legacy format, too. Now, that's a surprise. Is this a new beginning of a new trend?
What's coming next?
Essen means more board games to come in our blog. This year, we'll be reviewing lots more of board games from Spiel Messe 2019 if we compare to the ones we got from last year. Are you ready? Please stay tuned!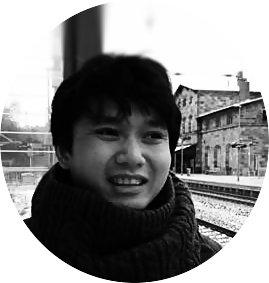 An avid board gamer; I am a hardcore Legend of the Five Rings (L5R) LCG player from Fantasy Flight Games (FFG). Current hobby: buying board games. My shelf of shame's list is getting longer every damn time.