With SPIEL.Digital coming up next on October 22-25th, we would recommend you to prepare it as if you were going to attend the conventional Spiel Essen convention. It still breaks my heart whenever I remember this, but health is the most important thing, for now, right? How do we prepare ourselves for SPIEL.Digital? Here's everything we think you need to know.
What to expect from SPIEL.Digital
I think this one is pretty obvious, right? Everyone is expecting new releases in SPIEL.Digital. Some fans are hidden-gem hunters; others may only want to try and purchase the games from their favourite publishers. Whichever you are, you can expect more than 1.400 new titles showcased here. My experience of last year's Spiel Essen was pretty positive. I am so excited to look at the next games for 2020-21.
The exhibition format will still involve you (visitor), the publishers (the exhibitors), and the workers who explain the game rules. To make it as smooth as possible, SPIEL.Digital decided to utilise some other third-party apps. The visitors can try the game on Tabletopia and Board Game Arena. I usually use both of them whenever I miss playing board games with my friends in Indonesia. We have been using it since the very first time we visited our first Spiel exhibition. For communicating, we will use Discord.
Here's a trailer of SPIEL.Digital on YouTube.
More about SPIEL.Digital
SPIEL.Digital is not only about trying board games and chatting with the exhibitors. In this event, you can also join panels and discussions based on your interest. The best part is: there's also another possibility to purchase the game you want online! With the event held in a digital platform, it is more accessible all around the world. SPIEL.Digital is free of charge, but you can always donate if you think it is worth it. You can find how to donate on their landing page.
Preparing for SPIEL.Digital
First and foremost, you have to familiarise yourself with Discord, Board Game Arena, and Tabletopia. They are easy to navigate, but you have to know the primary function, too. It is necessary to create an account on these platforms.
Tabletopia creates the same table experience and presence as if you were playing offline. Here, you must manually navigate and control all of your in-game actions. Meanwhile, Board Game Arena is automated. I usually prefer Tabletopia to Board Game Arena, but this is mere preference.
Next thing you have to prepare is, of course, budget and priority. With over a thousand titles, you need to do your due diligence and research. There is a list in Board Game Geek that you can use to sort this one out.
Are you ready for SPIEL.Digital 2020?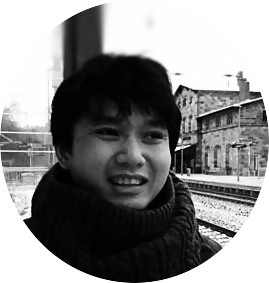 I am a full-time food technologist during weekdays. However, when the calendar hits weekends, I transform into an avid board gamer. I am a hardcore Legend of the Five Rings (L5R) LCG player from Fantasy Flight Games (FFG). Current hobby: buying board games. My shelf of shame's list is getting longer, thanks to you, Kickstarter.